Like many families over the past few months, my family has spent a lot of time at home … A LOT of time at home, especially when it comes to mealtime. That will be more true than ever this school year for families like mine with so many kids schooling remotely at least part of the time.
No matter where or how their weekdays are spent, kiddos will always be asking, "What's for lunch?"
Well, after many ways and far too many consecutive days of trying to be creative when it comes to meal planning, I've decided to lessen the stress by getting my daughter more involved in the process. She's old enough to navigate her way around the kitchen and prepare some simple recipes by herself. There are countless products offered by Kraft Heinz that will do just that –empower kids of all ages to help make their own lunches.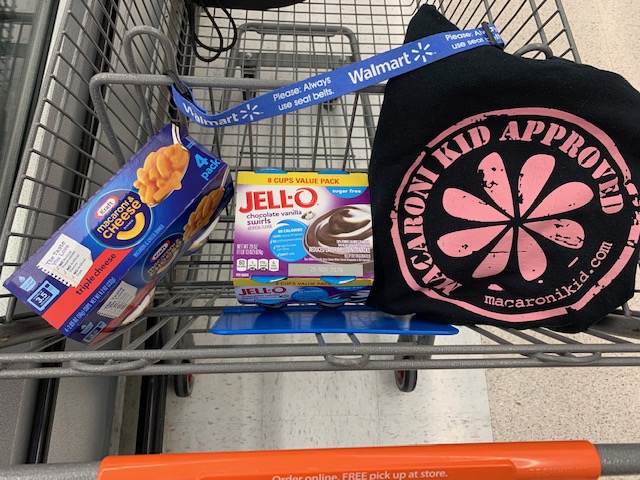 We headed to Walmart because of its wide selection, reasonable prices, and because it's close to home! Lunchables have been a go-to favorite in the past, but my daughter wanted some added responsibility and was excited to use the microwave, so we settled on Kraft Easy Mac Macaroni & Cheese cups (Triple Cheese flavored) along with a side of fruit.
We couldn't leave out dessert! We found numerous kinds of prepared Jell-O gels and puddings in the refrigerated section of the store. Jell-O Sugar-Free Chocolate Vanilla Swirls pudding won out as the preferred dessert treat.
We could have purchased either a 4-pack or an 8-pack. The 8-pack was the obvious choice since there was no doubt the pudding would be savored by my chocolate-loving offspring. Since we already had Capri Sun Strawberry Kiwi drink pouches at home, we were ready to gather our groceries and head home to make lunch! Or rather, I was ready to sit back, relax, and watch my kid practice her culinary skills in the kitchen.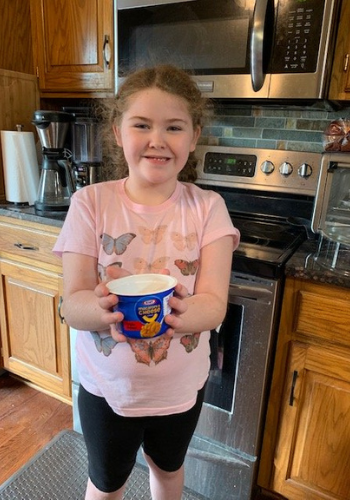 My daughter made sure to wash her hands and prep her workstation first by ensuring she had whatever she needed. In this case that meant a few utensils, a Capri Sun drink at the ready, her personally selected fruit-of-the-day (she is loving plums at the moment) and Jell-O pudding.
The presentation was merely a plate, placemat, and napkin, but the single-serve packaging makes even a plate unnecessary. The instructions for the Kraft Easy Mac Macaroni & Cheese cups couldn't have been simpler – just add the required amount of water and cook for the appropriate time in the microwave before mixing the contents up in the cup and then enjoying all the "cheese-y goodness" (words straight from the aspiring chef's mouth). Even while in the midst of gobbling up her pasta she asked if she could now have the Kraft Mac & Cheese for lunch every day!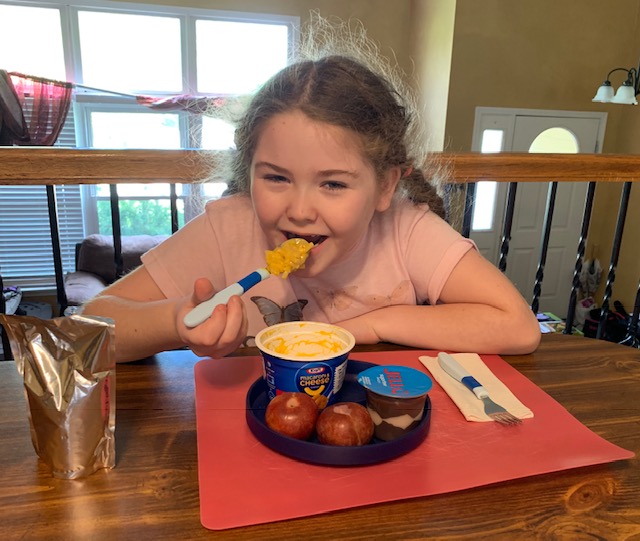 The pudding ended the lunch with the "right amount of sweet satisfaction," and clean up was a breeze since the macaroni and cheese cup and Jell-O cup were thrown away. I certainly wasn't going to decline her offer to do the dishes so she washed her plate, fork, and spoon in the sink.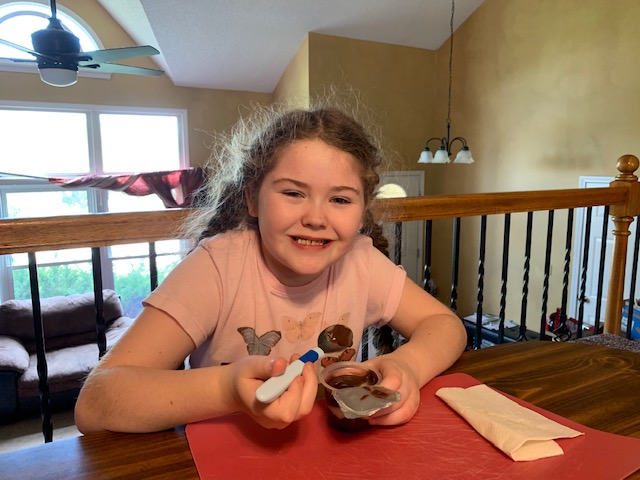 From start to finish, my daughter made her own lunch, allowing her to feel more independent and proud of what she can accomplish AND giving this mama one less thing to include on today's to-do list. Because she was so happy with how it all turned out due to her own efforts, she's looking forward to further exploring the grocery aisles and stocking up on plenty of back-to-school food favorites.
I learned if you make cooking fun and rewarding for kids, they'll definitely be hungry for more! Thankfully, Kraft Heinz and Walmart have delicious lunchtime solutions that are kid-friendly, easy to find, simple to prepare, and palate-pleasing, too!
I was compensated for the writing of this article, but all opinions expressed are my own.